Dr Joy Chan
MBBS(Singapore)(Gold Medallist) MRCS(Edinburgh) FAMS(Ophthalmology)(Singapore)
By Dr Joy Chan, Medical Director and Senior Consultant Ophthalmologist, International Eye Cataract Retina Centre at Mount Elizabeth Medical Centre and Farrer Park Medical Centre, Singapore
Each month, the American Academy of Ophthalmology recognises one or more observances dedicated to raising awareness about eye health topics. May is Healthy Vision Month.
Good eye health is extremely important. Poor eyesight has devastating effects on one's quality of life, and takes away one's ability to work and care for oneself. To promote healthy vision this month, I would like to share 8 tips to protect your vision.
TIP 1 – STOP SMOKING
Smoking has been implicated in several eye diseases. Smokers are three to four times more likely to develop age-related macular degeneration than nonsmokers. Heavy smokers also have up to three times the risk of developing cataracts as nonsmokers. There is also a strong link between smoking and high blood pressure, cataracts and diabetes, all of which are risk factors for glaucoma. Smoking increases the risk of diabetes, which in turn can lead to diabetic retinopathy. Finally, dry eye syndrome is twice as likely to impact smokers as non-smokers.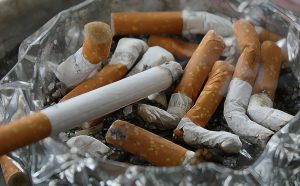 TIP 2 – EAT YOUR FISH
Fish such as salmon, cod and tuna are naturally high in omega-3 fatty acids which are essential fatty acids. Omega-3 fatty acids play an important role in eye health. Studies have shown that eating larger amounts of fish or omega-3 fatty acids may help promote the health of your macula, the light-sensitive nerve tissue at the back of your eye, and reduce the risk of age-related macular degeneration. Some studies have also shown that omega-3 fatty acids can help reduce dry eye syndrome.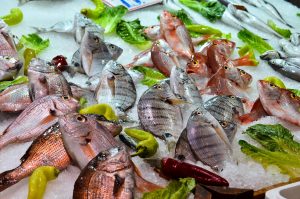 TIP 3 – BE PHYSICALLY ACTIVE
Physical activity reduces your risk of several diseases, all of which can impact your eye health. The risk of developing high blood pressure, diabetes and stroke is reduced with increased physical activity, and as explained below, each of these diseases can cause related eye problems.
TIP 4 – MAINTAIN NORMAL BLOOD PRESSURE
High blood pressure can lead to hypertensive retinopathy. It also increases the risk of developing strokes, which can affect the part of the brain that interprets images received from the eye and cause visual loss. High blood pressure also increases the risk of blockage of retinal blood vessels, a condition known as retinal artery or retinal vein occlusion.
TIP 5 – CONTROL DIABETES IF YOU HAVE IT
In diabetics, the condition of diabetic retinopathy can occur. This results in bleeding, swelling and abnormal blood vessel growth in the retina, which can result in blindness in severe cases. The risk of diabetic retinopathy increases with poor control of diabetes as well as long duration of disease.
TIP 6 – WEAR SUNGLASSS AND A BRIMMED HAT
As far as possible, try to reduce exposure of your eyes to sunlight which contains harmful ultraviolet light. Long-term ultraviolet light exposure can lead to cataracts as well as pterygium, which is a non-cancerous growth of tissue over the front layer of the eye.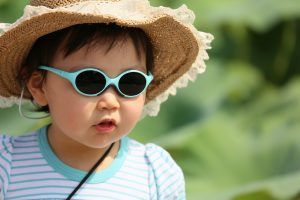 TIP 7 – WEAR PROTECTIVE EYEWEAR
Wear protective eyewear when playing sports or doing hazardous work. The eye is an extremely delicate organ, and trauma to the eye can cause significant irreparable damage. Prevention of such injuries during sports or doing hazardous work such as carpentry or chemical work is hence extremely important. Ensure that you wear safety goggles when engaging in such sports or work to reduce your risk of a serious eye injury.
TIP 8 – VISIT YOUR EYE CARE PROFESSIONAL FOR REGULAR EXAMINATIONS
Many eye diseases such as glaucoma and age-related macular degeneration have no symptoms or warning signs in the early stages. It is important to detect and treat such diseases as early as possible to help save your sight.