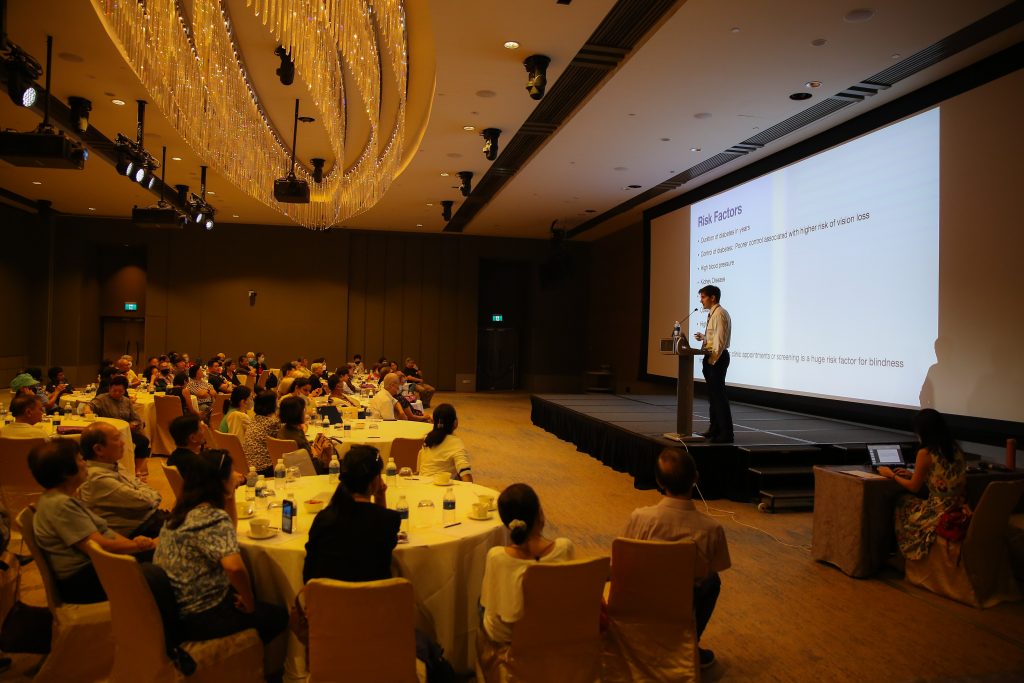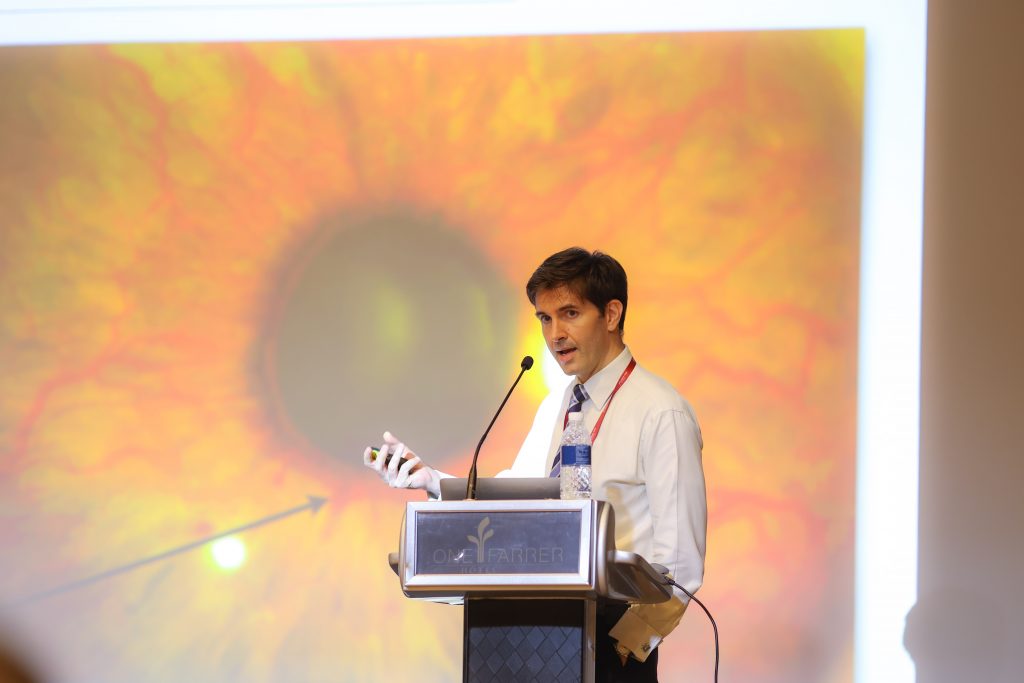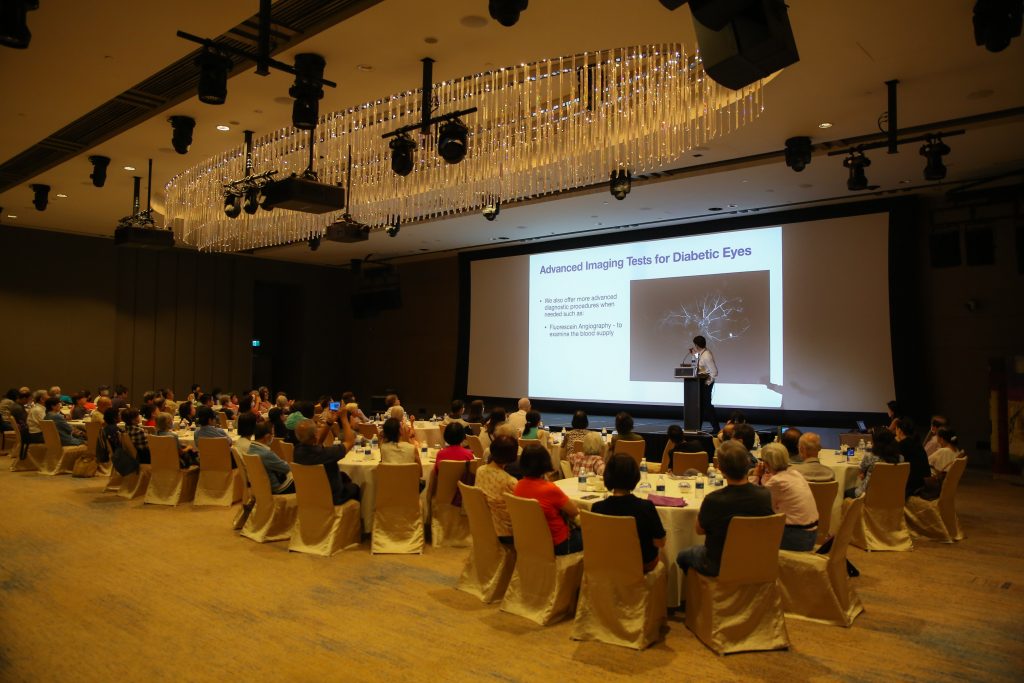 Dr Niall Crosby, Consultant Ophthalmologist at International Eye Cataract Retina Centre, delivered a talk on "Diabetes and the Eye: How to Maintain a Lifetime of Good Vision" as part of Farrer Park Hospital's Eye & Endocrine Health & Wellness symposium for the public on 4th September 2023, at One Farrer Hotel. 
Diabetic eye disease is the most common cause of blindness in the population of working age (20-60 years old) in developed countries. Diabetics are 25 times more likely to suffer severe visual loss compared to non-diabetics. 30% of diabetics have diabetic retinopathy and this number is estimated to increase to over 50% of diabetics by the year 2040.
Dr Crosby drew on his years of specialised training in the management of both complex and simple diabetic eye disease during his fellowships at the 
University of Auckland
, New Zealand and at 
Moorfields Eye Hospital
, London. He also illustrated the successful management of real-life cases that he has managed in Singapore, as well as updating the audience on recent advances in cataract surgery and lens technology, and showcased some of the advanced imaging systems available to diabetic patients at the International Eye Cataract Retina Centre, such as ultra-widefield retinal photography, 3D retinal imaging with optical coherence tomography (OCT) and fluorescein angiography. 
Dr Crosby emphasised that the management of diabetic eye disease has improved greatly over the past couple of decades. He concluded by reminding the audience that regular eye screening and timely treatment are vital for maintaining a lifetime of good vision.